Call us anytime, day or night

Request a call back
Suffering from a blocked drain? Request a Call Back now and speak to one of our friendly advisers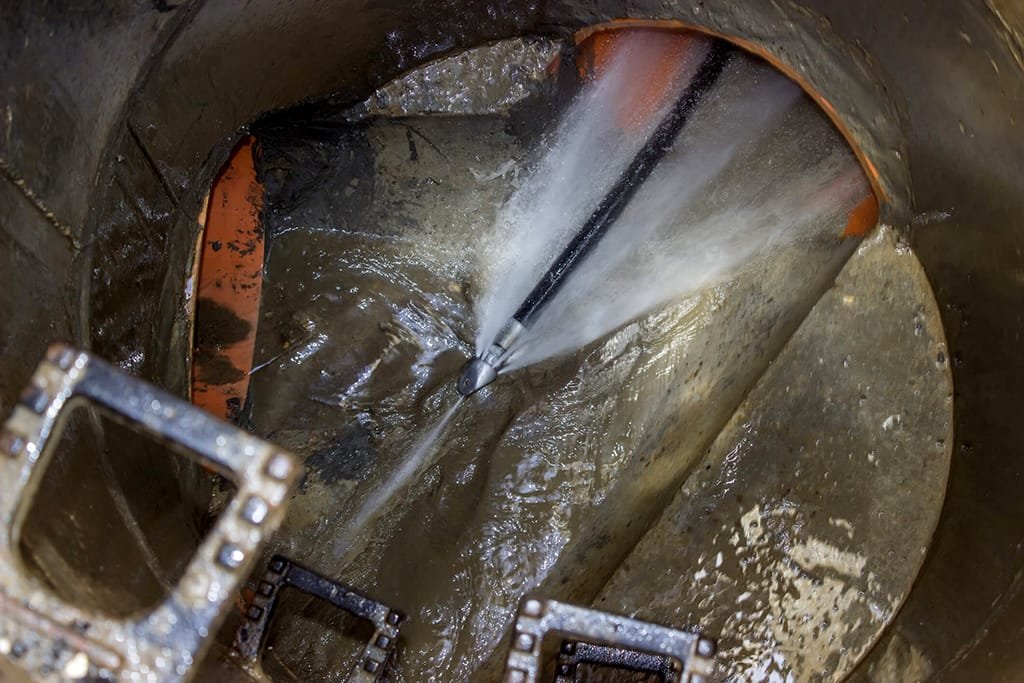 Expert Drain Unblocking Service
When it comes to maintaining the functionality and hygiene of your plumbing system, there is no aspect more crucial than ensuring your drains are clean and free from blockages. Over time, debris, grease, hair, soap scum, and other substances can accumulate within your drains, causing unpleasant odours, slow drainage, and even complete blockages which can result in an overflowing, blocked outside drain, manhole or gully. To tackle these issues effectively and prevent potential plumbing emergencies, our Expert Drain Blockages and Cleaning Services offer a comprehensive and professional solution that guarantees optimal drainage performance and a healthier living environment. From CCTV Drain Surveys to Drain Relining, we have you covered.
Our Expert Blocked Drain Service, Drain Cleaning and Preventative Maintenance services are designed to address a wide range of drain-related concerns, from minor clogs to extensive internal or external blockages. Our team of skilled and experienced technicians utilizes advanced tools and techniques to provide a thorough and efficient service.
At Rapid Drains, we are committed to ensuring the optimal performance and cleanliness of your plumbing system. With our professional expertise, advanced equipment, and dedication to customer satisfaction, we guarantee efficient and reliable solutions for all drain repairs. Don't let blocked drains, manholes or gullies, inside or outside or your home, disrupt your daily life – contact us today to schedule a comprehensive inspection and experience the benefits of a smoothly functioning plumbing system. Your satisfaction and peace of mind are our top priorities.
Preventative Maintenance to keep your drains clear
Beyond just unblocking drains, we provide guidance on simple preventive measures you can take to minimize future blockages. Preventive maintenance is key to avoiding recurring blockages.
5 Ways to keep drains unblocked
Use Drain Screens: Install drain screens or strainers in sinks, showers, and tubs to catch hair, soap scum, and debris before they enter the drain. Regularly clean and empty the screens.
Dispose of Grease Properly: Avoid pouring grease, fats, and cooking oils down the kitchen sink. Instead, let them cool and solidify, then scrape them into a sealed container and dispose of them in the trash.
Limit Food Debris: Scrape plates and utensils into the trash before washing dishes. Using a sink strainer can help catch food particles and prevent them from going down the drain.
Regular Hot Water Flush: Run hot water down your kitchen sink after each use to help dissolve and flush away grease and oil buildup.
Water Softeners: Hard water scale deposits are a common cause of blocked drains. These deposits build up in your drainage system over years of usage and can be prevented with water softener systems.
Putting You First: Discover Unparalleled Drainage Cleaning for Customers
Rapid Drains is dedicated to providing you with top-notch property drainage and maintenance solutions that ensure your peace of mind. Our services are tailored to keep your property safe, efficient, and free from drainage-related issues. Our 24/7 emergency response ensures minimal disruption when dealing with your blocked outside drains, manholes or gullys.
Our Commitment to Exceptional Customer Services:
Comprehensive Drainage Inspection: Our expert team conducts thorough drain inspections to identify potential problems before they escalate. This proactive approach helps us address issues promptly, avoiding costly repairs and disruptions.
Effective Drain Cleaning Solutions: Using advanced techniques, including high-pressure hydro jetting and precise drain snaking, we ensure your drains are clear and free-flowing outside of your property. Whether it's removing clogs or preventing blockages, our cleaning solutions are designed for long-lasting effectiveness.
Residential Drain Unblocking Services: Blocked drains in your home can disrupt daily life and lead to unpleasant odours or potential damage. That's where Rapid Drains comes in with our dedicated residential drain unblocking services. Our experienced technicians are equipped to swiftly diagnose and clear blockages inside or outside the home, whether they stem from hair, food particles, or other debris. We understand the urgency of restoring functionality to your drains, and our efficient methods ensure minimal disruption to your routine.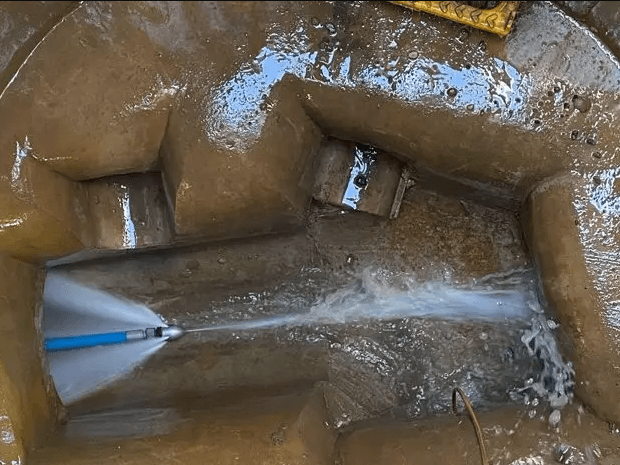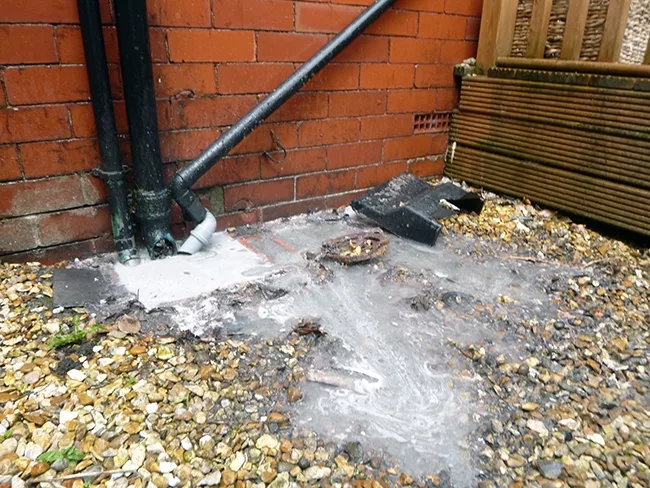 Our Business-to-Business Drain Unblocking and Maintenance Services:
Block Management: Keep your business operations seamless with our swift and targeted block management services. Using advanced video inspection, we pinpoint blockages accurately and employ high-pressure hydro jetting and professional drain snaking for quick resolution.
Property Drainage Maintenance:
Ensure the longevity of your property and the safety of your premises with our proactive property drainage maintenance. Scheduled drain inspections, specialized grease trap cleaning, and preventative maintenance plans keep your drainage system in top shape, avoiding costly surprises.
Why Rapid Drains for Businesses:
Expertise: Years of experience in various sectors make us adept at handling your unique drainage challenges.
Efficiency: Our advanced technology ensures efficient solutions, minimizing operational interruptions.
Reliability: With 24/7 emergency services, we're here whenever you need us.
Prevention: Scheduled inspections and maintenance plans prevent issues before they arise.
Clear Communication: We provide transparent explanations and steps for resolution.
Compliance: Our services ensure compliance with safety regulations.
Partner with Rapid Drains for clean, efficient, and hassle-free drainage systems, enabling your business to focus on success. Contact us today to discuss how we can tailor our services to your specific needs. Your operations, our priority.
Latest Technology
Rapid Drains use the latest technology to unblock your drains and pipes in. We have the latest CCTV cameras to perform surveys and assess problems.
24/7 Call Out Service
Rapid Drains work round the clock all year to fix your emergencies. 24 hours a day 7 days a week, and we can usually be with you within the hour.
Drainage Advice
Rapid Drains employs drainage experts who are on hand to offer the best advice and assistance. We are always happy to help so get in touch!
Upfront Costs
Rapid Drains will fix any domestic or commercial drainage problem at competitve rates and prices. No call out fees!
OUR TEAM

Domestic and Commercial Drain Specialists
Rapid Drains offer a 24/7 emergency service. We have engineers in your area ready to unblock your drain or fix any plumbing issues so your day can return to normal with minimal fuss. If you require the services of a professional call Rapid Drains now on 0330 333 6199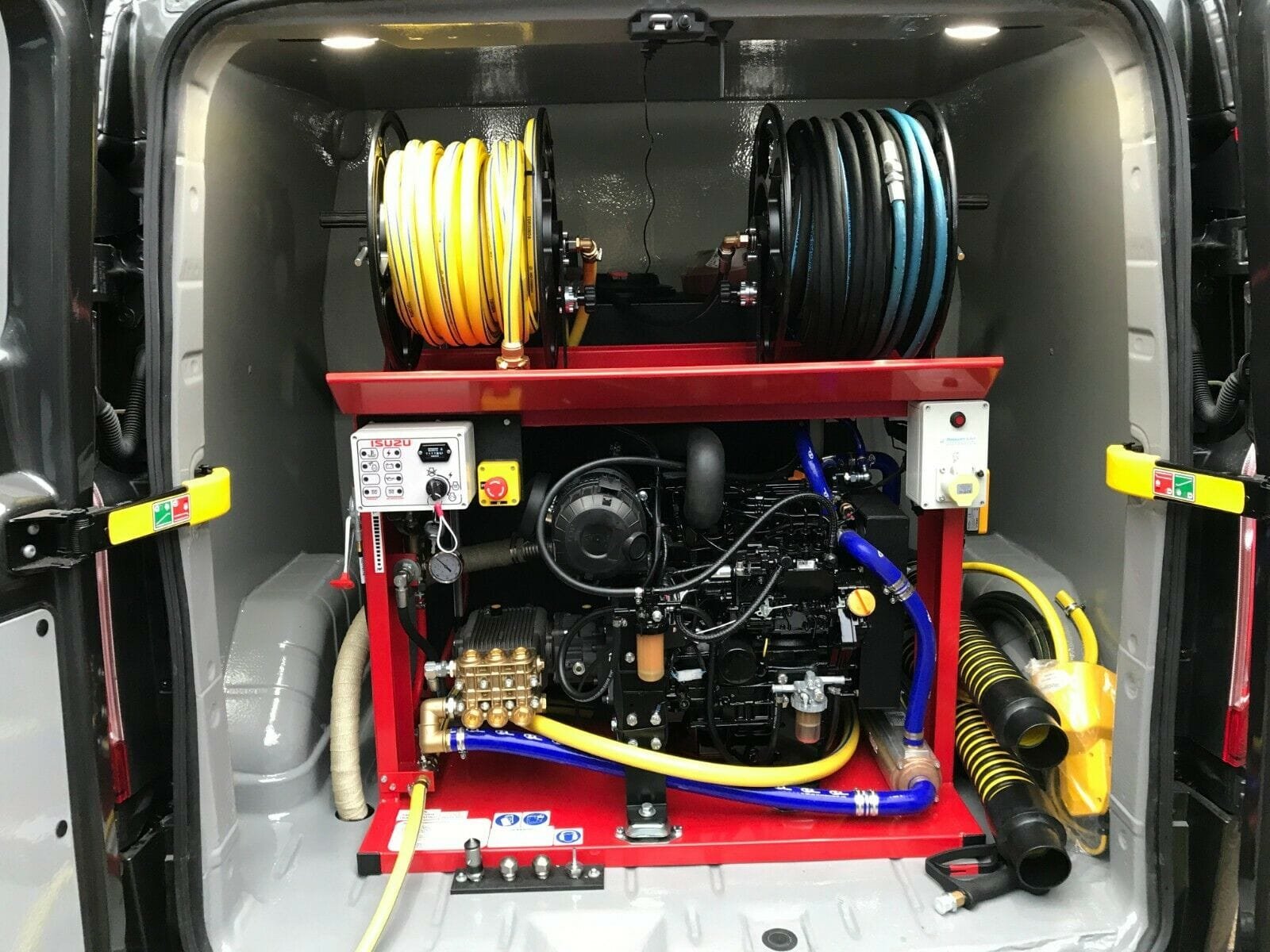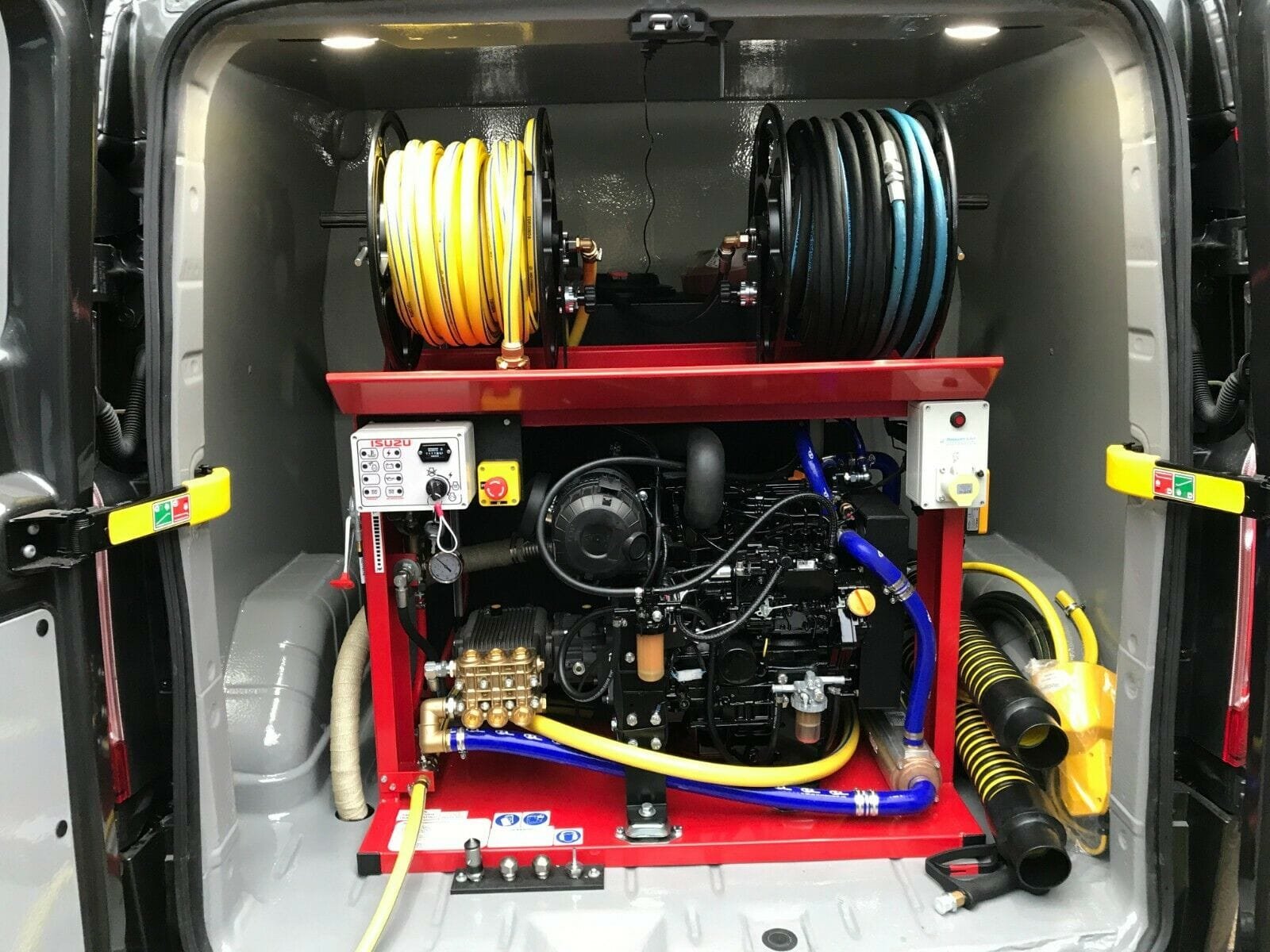 Drain Blockages & Cleaning
Any blockage domestic & commercial our team can get it flowing again fast. From toilets to sinks, urinals, showers, baths, maholes, gullies, bad smells, washing machines, dish washers to ground water, rain water to waste water, we can unblock and clean your drains.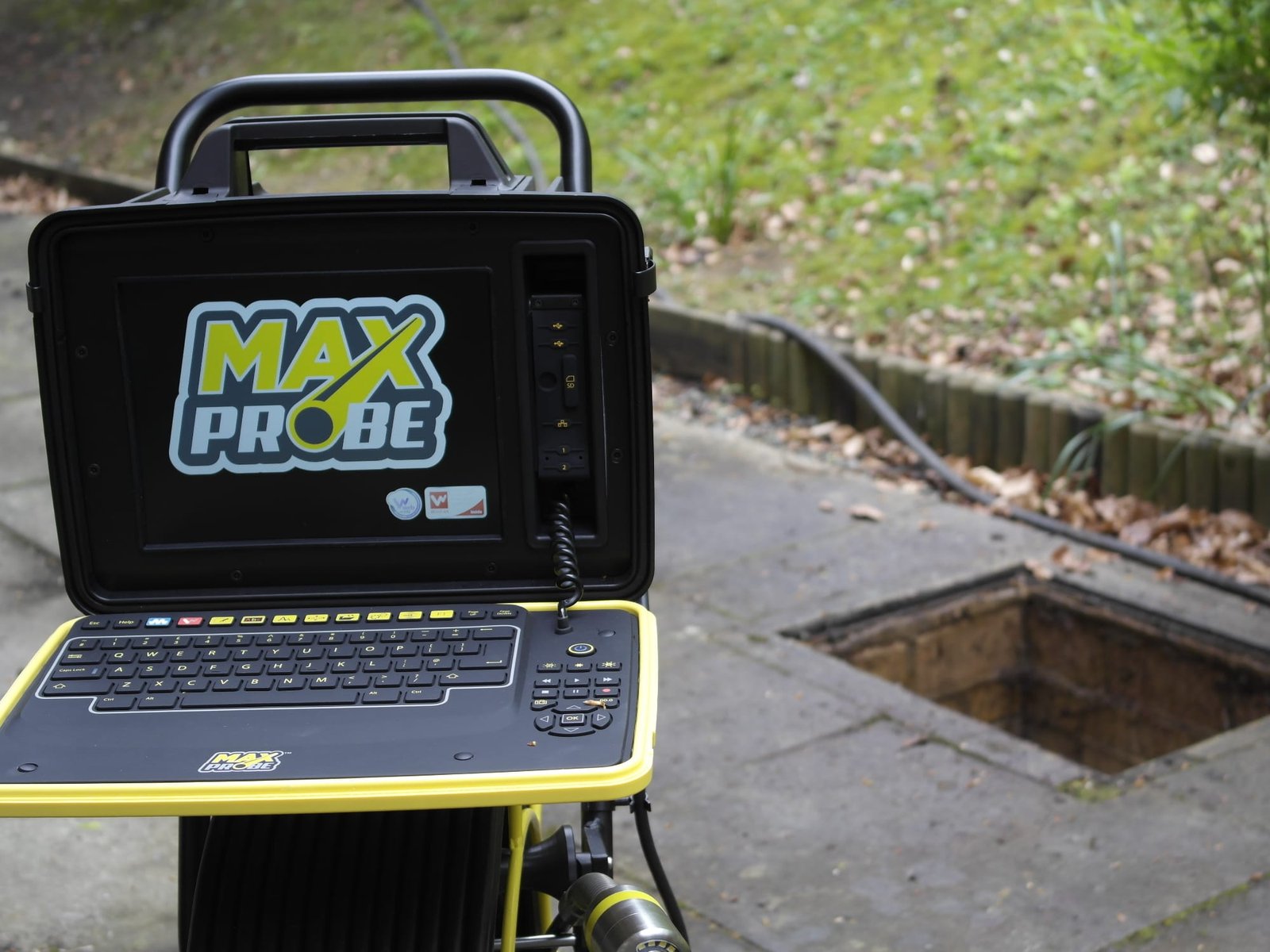 CCTV Surveys & Drain Mapping
All of our engineers are equipped with the latest drain surveying technology to provide recorded drainage surveys for blockages, home buyer's surveys and rat inspections for our clients. We provide drainage pipework mapping with the latest reporting software.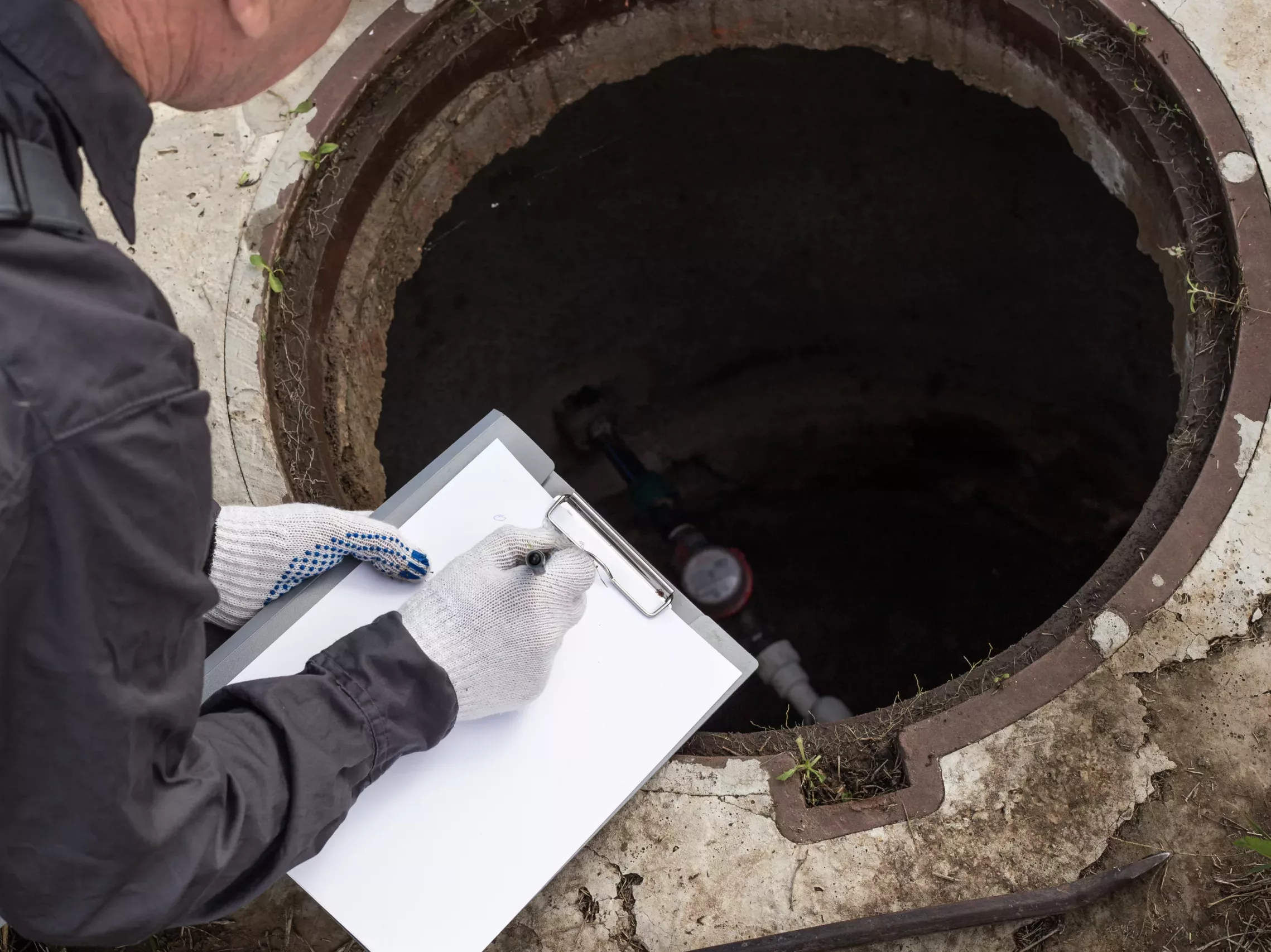 Home Buyer's Drain Survey
If you are buying a property, a pre-purchase drain survey is an essential service. With our state of the art CCTV camera inspection equipment, we can provide you with all the details of your drainage system and alert you of any potential issues prior to sale.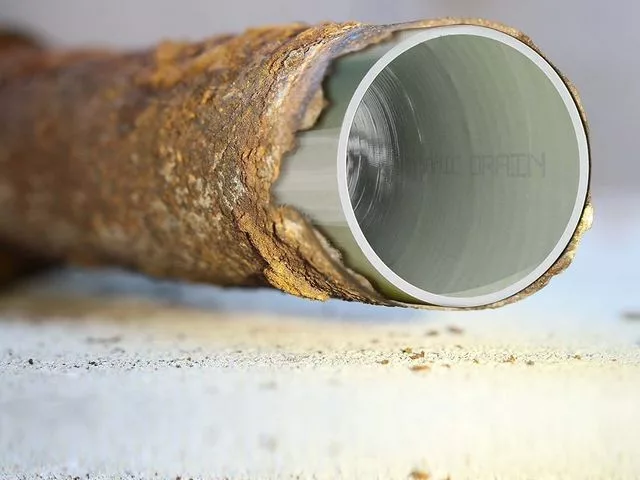 Drain Relining & Patching
Why endure the time, hassle and cost of digging to replace broken pipework? Our engineers can use "No Dig" drain relining technology to provide a stress-free solution. We provide pipe relining & rerounding repairs for pitch fibre, clay and PVC plastic drains.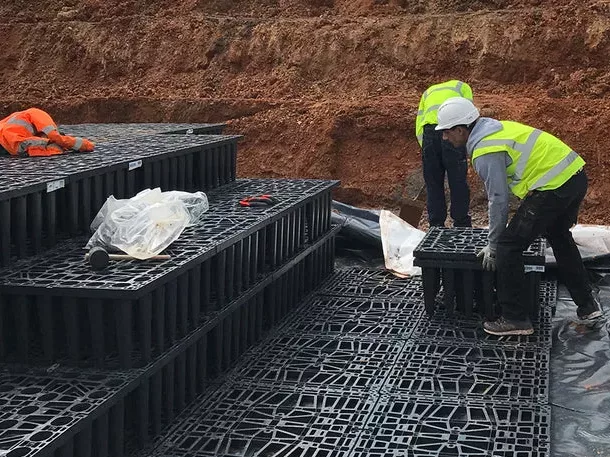 Soakaway Installation
Rainwater drainage not draining into ground or overflowing in rainfall? We can use CCTV technology to check the condition of your soakaway and provide a range of solutions from root-cutting, high-pressure water jetting, excavation & reinstatement.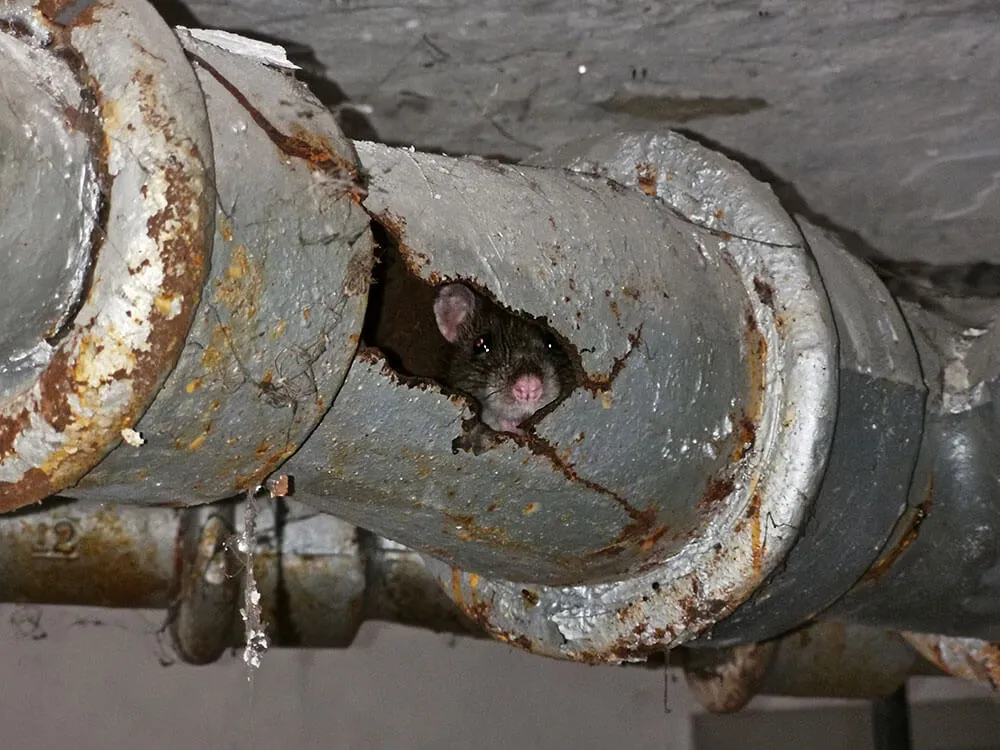 Drain Rat Inspection
If you find your property with a rodent infestation in your drainage system, turn to our expert services. Our CCTV service is your first step toward a pest-free environment. Our advanced drain inspection cameras are your allies in identifying entry points.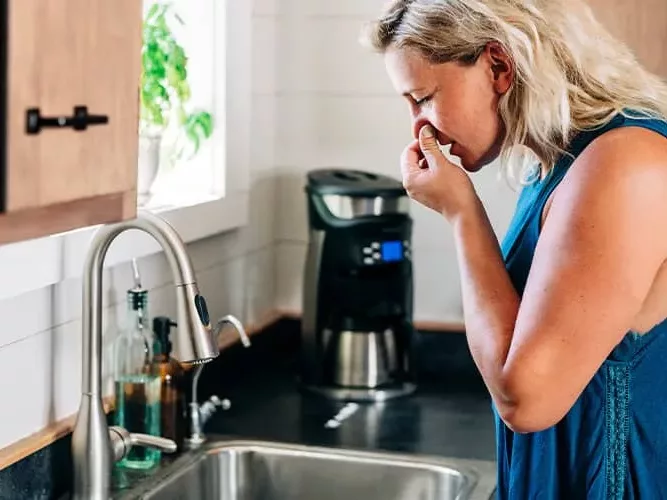 Bad Drain Smells & Foul Odours
Smelly drains and unpleasant odours in your property can arise from a variety of causes, each of which can lead to foul odours and, in some cases, pose potential health risks. Understanding and finding these common causes is crucial for addressing the issue effectively.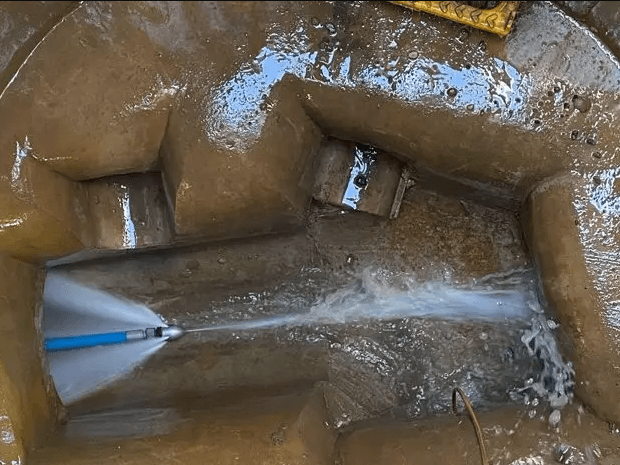 Preventative Maintenance
Take pro-active steps to prevent costly repairs or emergency situations. We provide preventative maintenance contracts to ensure your business is covered from blocked drains, hard water scale buildup, fat deposits and grease trap waste disposal.
Common Causes Of Problems Within A Sewer Line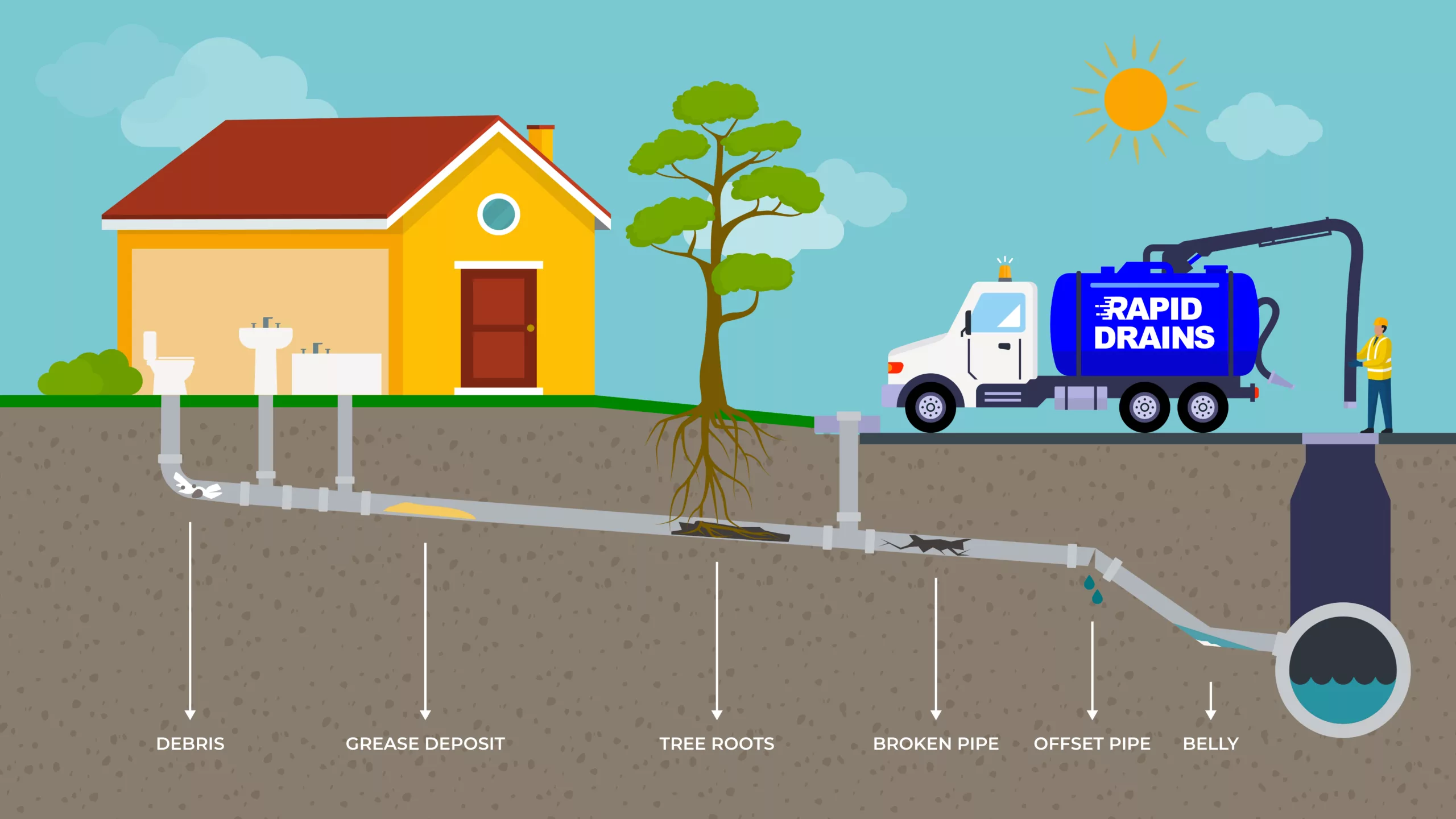 QUALIFIED AND INSURED DRAINAGE COMPANY

24/7 EMERGENCY CALL OUT SERVICE

0330 333 6199
What causes drain blockage?
Drain blockages can stem from a variety of sources, often resulting from the accumulation of materials that hinder the smooth flow of water. Common culprits include hair, soap scum, food particles, grease, and even foreign objects inadvertently flushed down the drain.
Over time, these materials can build up, leading to clogs that slow down or completely obstruct the drainage system. Additionally, tree roots infiltrating underground pipes and mineral deposits can contribute to blockages. Regular maintenance and responsible disposal practices are essential to prevent drain blockages and ensure the efficient operation of your plumbing system.
How do I know if my drain is blocked?
Signs of a blocked drain include slow drainage, gurgling sounds, foul odours, water backup, or even flooding in extreme cases. If you notice water rising when you run the tap or flush the toilet, it could suggest a blockage downstream meanwhile, if water takes longer than usual to drain from sinks, showers, or tubs, it could indicate a blockage.
Can I use chemical drain cleaners to unblock drains?
Using chemical drain cleaners can provide a temporary solution for minor clogs, but they can also damage pipes and harm the environment. It's recommended to opt for safer methods, like plunging or seeking professional help, especially for persistent or severe blockages.
How do I unblock the drain myself?
For minor clogs, you might be able to use a plunger or a drain snake. However, for stubborn or deep blockages, it's best to consult a professional to avoid causing more damage.